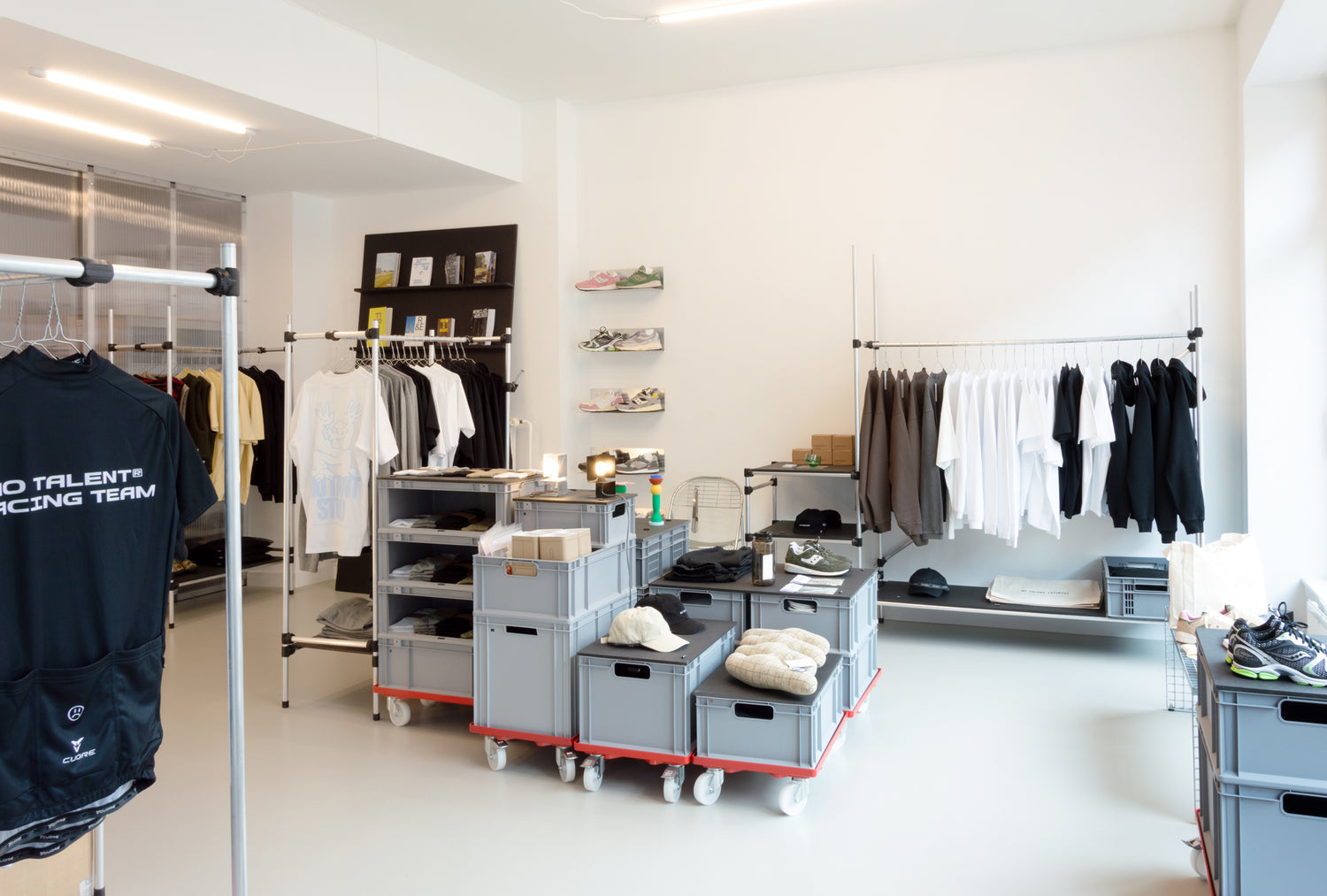 We are an independent design studio and streetwear label. We specialize in typography, graphic design, type design, apparel, photography and everything in between. Visit our studio website if you'd like to learn more about our design practice. 
Together with our community of collaborators, we design and produce our clothing primarily in Europe and from high quality, durable, organic and recycled fabrics. Often printed or embroidered locally, our label stands for durability and a sustainable approach. 
If you are interested in offering our products in your store, please feel free to send an email to kontakt@no-talent.org.
We offer hand-picked goods in fashion and design. In our shop you will find independent publishers, small fashion designers and selected brands. The shop is part of our studio space in Kiel, Germany. 
No Talent Studio & Shop
Feldstraße 40
24105 Kiel, Germany


Opening Hours: Tuesday, 1-7 pm; Wednesday & Thursday, 1-5 pm and by appointment.
Don't hesitate to email us if you have any questions or suggestions of any kind.